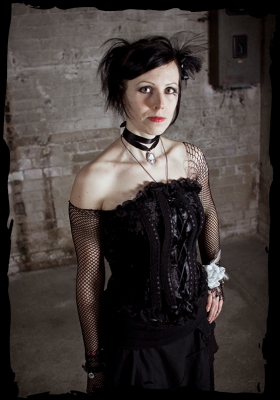 Stimme
: Alto
[ig_tabs][ig_tab label="Lilje about herself"]
Listens to melodic death metal, goa trance, psy-chill/ambient. She probably likes it as well.
Balances constantly on the edge of loving and hating the digital world. It's practical but nothing beats actually leafing through a printed copy of a book or browsing photos in a lovingly arranged photo album.
Besides her mother tongue (Finnish) she can form somewhat understandable sentences in English, German and Swedish. Sometimes.
Her skills in baking (specialized in gluten free experiments), knitting, crocheting and sewing led to her getting more marriage proposals than she could answer.
Her recipe for a musician: Passion, skill and charisma. In that order. And maybe some sugar.
[/ig_tab][/ig_tabs]